Here's a fan video for the 1999 movie Plunkett & Macleane, about a pair of notorious 18th century Highwaymen. The movie stars Jonny Lee Miller and Robert Carlyle as the title characters, and Liv Tyler as the love interest. The video is set to the song "Stand & Deliver" by Adam and the Ants.

Watch it on You Tube:

Plunkett & Macleane: Stand & Deliver!
http://www.youtube.com/watch?v=ZLeaajLqXMI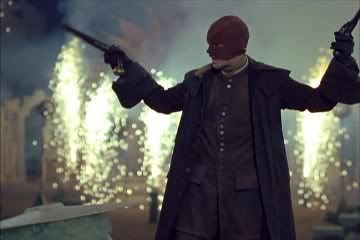 Warning: Rated PG for a non-graphic scene of "rumpy-pumpy" and one (muffled) naughty word.